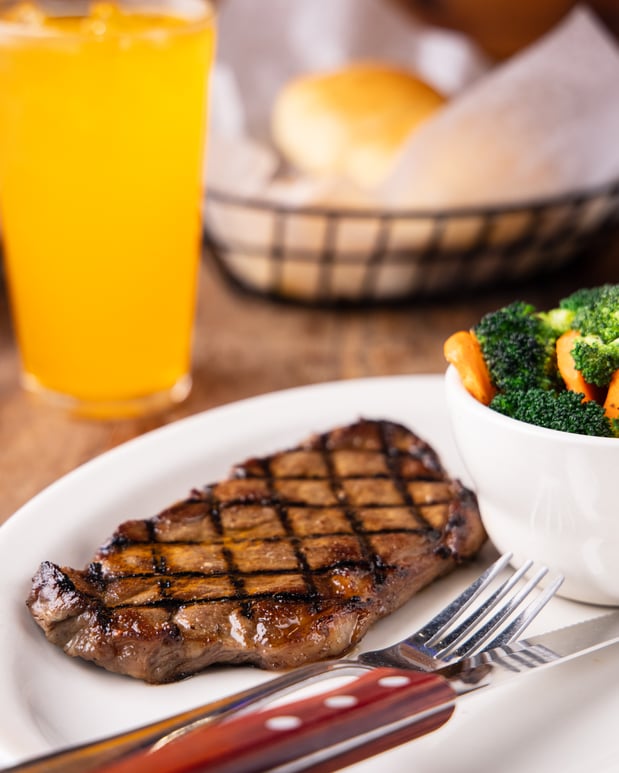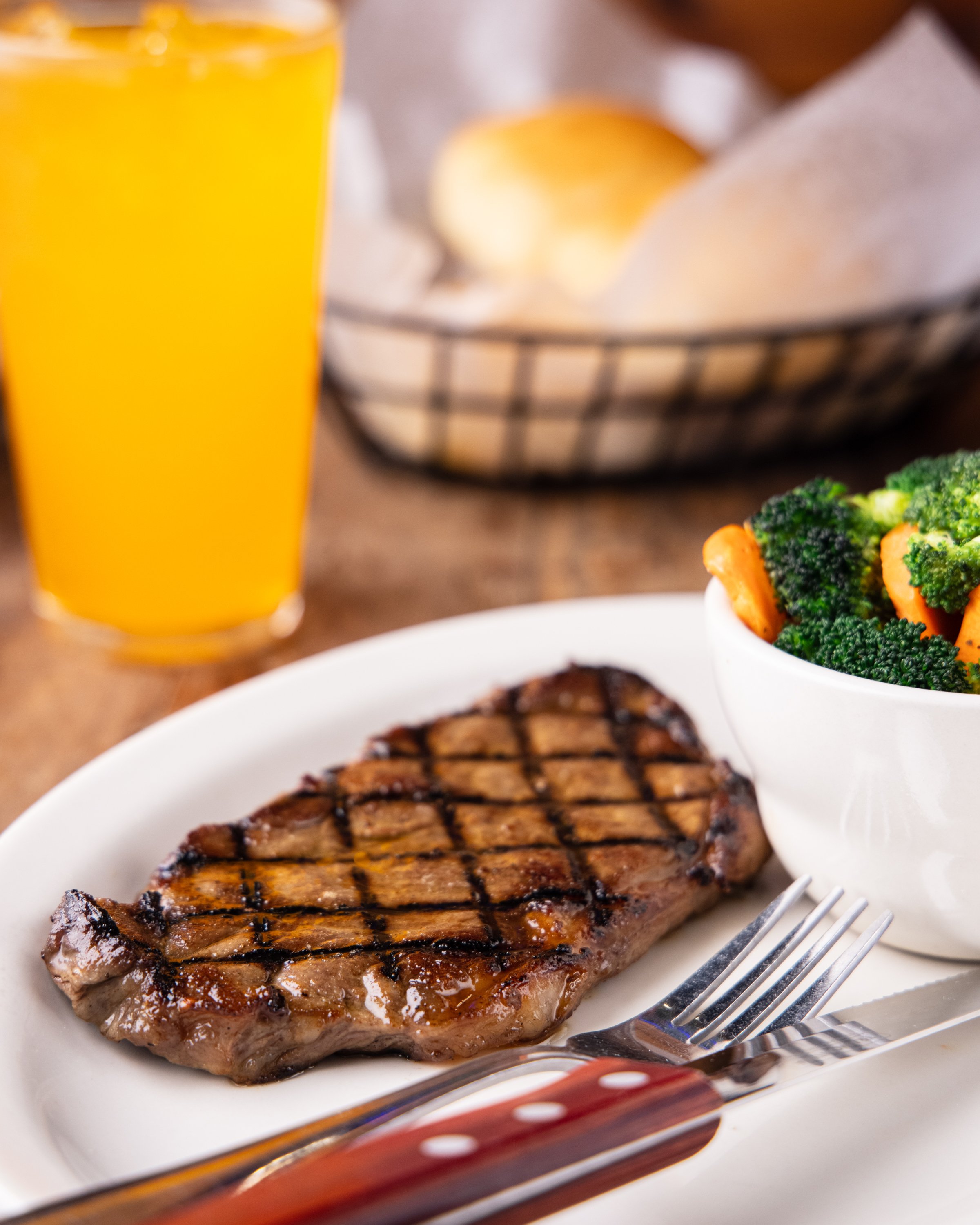 Legendary Lunch at great value
Eating out for meals can start to add up quickly, but there's just something about a filling lunch that at-home recipes can't always replicate.

An option that won't make pockets hurt is Texas Roadhouse Legendary lunch deals. Our lunch deals include a wide variety of dishes to suit every taste. Steak, chicken, or seafood, you name it!

The offer is available from Sunday to Thursday, 11AM -5PM in Kuwait, Bahrain, Qatar, and Saudi Arabia.

The offer is available from Monday to Friday, 11AM -5PM in United Arab Emirates.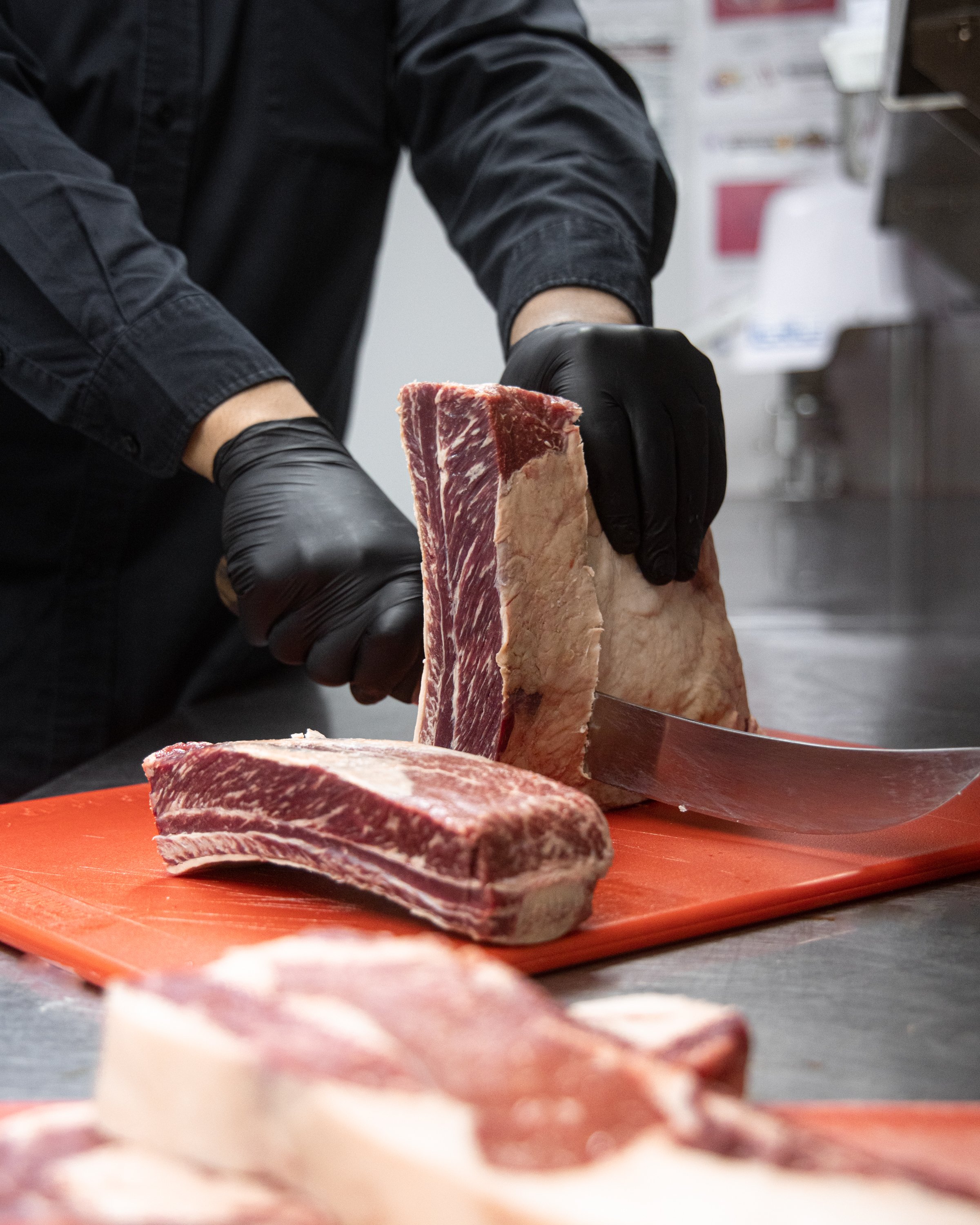 IT'S WHAT MAKES US LEGENDARY!
What makes Texas Roadhouse Legendary? Well…in Texas roadhouse, we are committed to our standards of quality.

Our Steaks are hand cut daily in-house by our meat cutters, seasoned, and seared to lock in flavor, and grilled over flame to perfection.

Our Fall-off-the-Bone ribs are SLOOOW cooked and GRILLED with our signature BBQ sauce.

Our Freshly baked bread is prepared every 5 minutes and is served with homemade honey cinnamon butter.

Our Made from scratch sides are prepared fresh daily with handpicked ingredients. We serve a variety of 10 made from scratch sides and offer 2 sides with every Entrée!

Finally, our Legendary Margaritas bursting with flavors seal the deal!

In Texas Roadhouse, there are no shortcuts made, just real food made fresh daily, served in a relaxed atmosphere for a great price.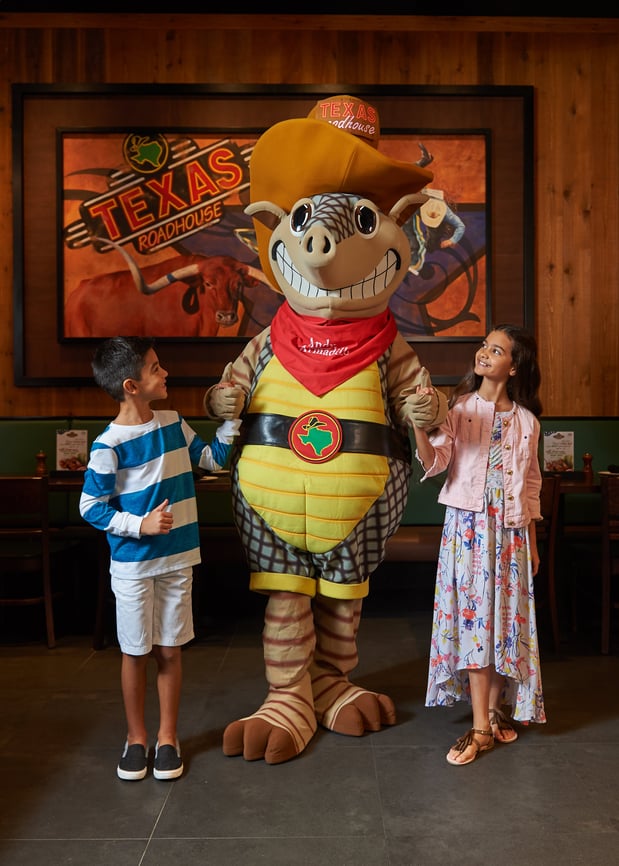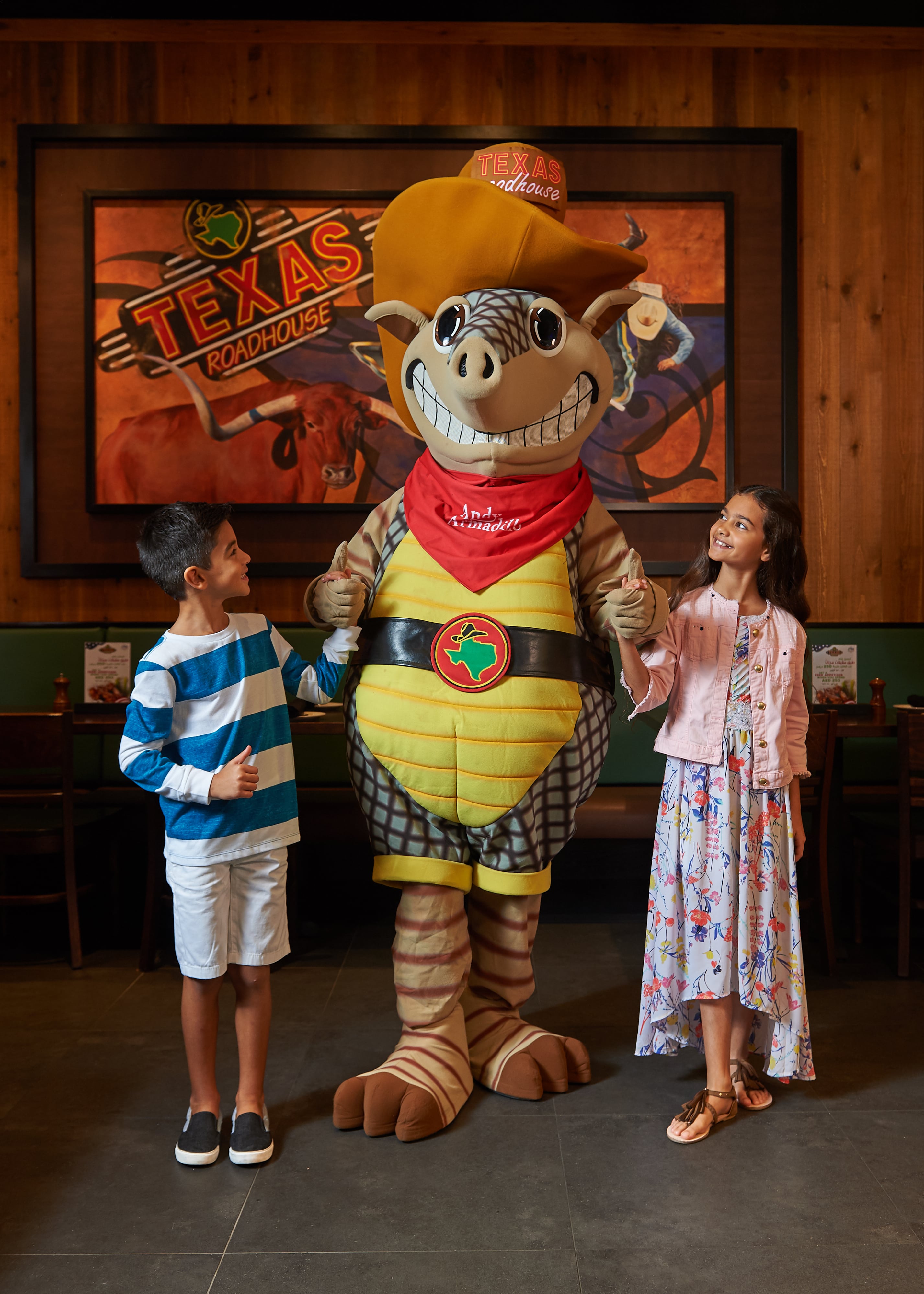 Why your little roadie loves Texas Roadhouse?
Our little roadies LOVE being at Texas roadhouse as we serve them all their favorite meals.
From our Cheeseburger Sliders to our Chicken Strips basket and our Macaroni and Cheese, our roadies are guaranteed to find a dish that pleases their tastebuds! While our little roadies are waiting for their Kids Meals, they enjoy munching on our freshly baked bread and painting on Texas Roadhouse's coloring sheet. Our legendary servers make it a legendary experience for our roadies, every single time.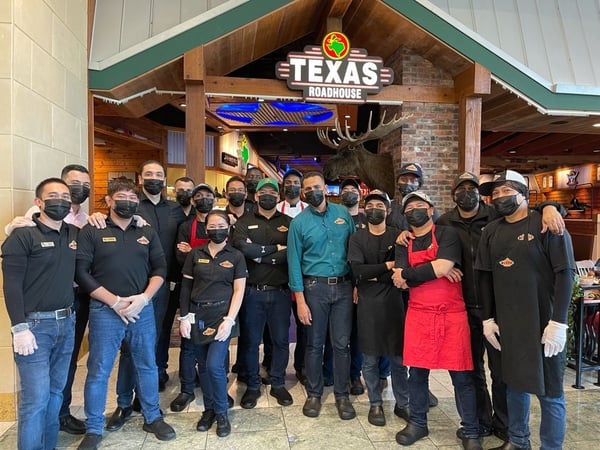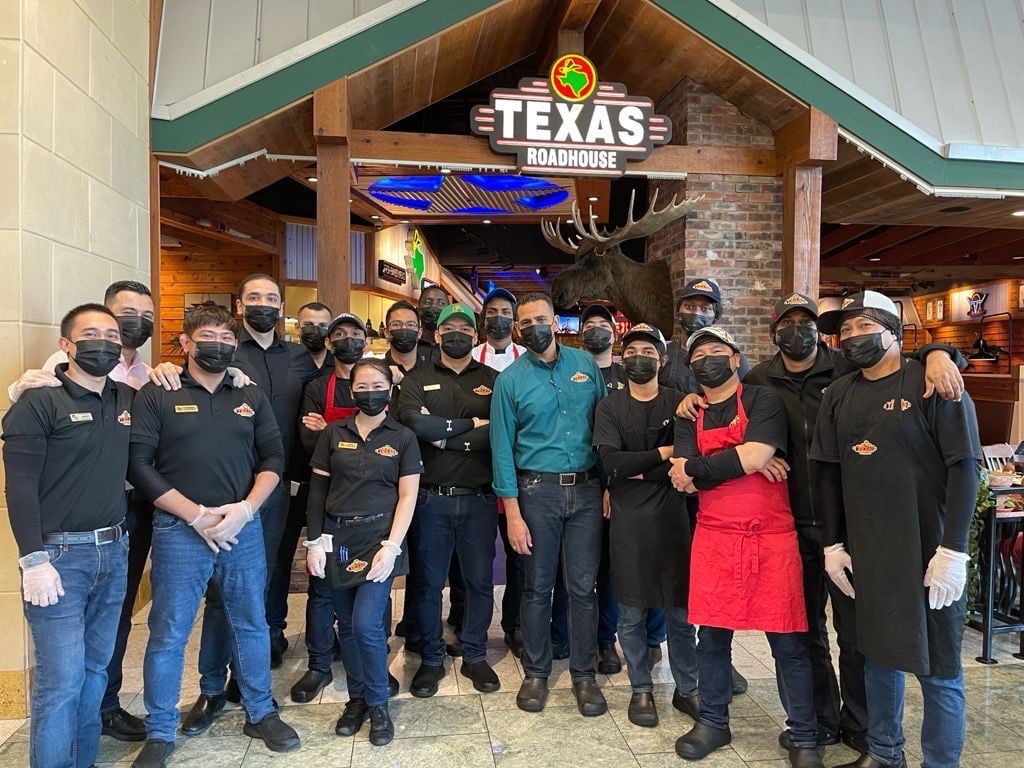 Texas Roadhouse Celebrates 10 Years in Middle East
Legendary Food & Service since 1993, when Kent Taylor opened the first Texas Roadhouse in Clarksville, Indiana. Years later, Texas Roadhouse expanded to the Middle East, opening it's first store in August 2011 at The Dubai Mall.
During the past decade, Texas Roadhouse has committed to delivering the best Hand Cut Steaks, the most tender Fall-off-the-bone ribs, made from scratch sides, freshly baked bread, and legendary margaritas. Here's to celebrating many more decades in the future.